Warren's Skipper (Pyrgus warrenensis)
2022 photographs highlighted in blue. Click on any photograph to go to an enlarged picture, or simply scroll down the page.
| | | | |
| --- | --- | --- | --- |
| | | | |
| 27348_male_Hautes-Alpes_15Jul11 | 30804_male_Hautes-Alpes_7Jul12 | 41598_male_Hautes-Alpes_15Jul16 | 41599_male_Hautes-Alpes_15Jul16 |
| | | | |
| 41617_male_Hautes-Alpes_15Jul16 | 41608_male_Hautes-Alpes_15Jul16 | 27329_male_Hautes-Alpes_15Jul11 | |
A very small and very rare Pyrgus with very few locations in France, limited to the départements of Hautes-Alpes and Alpes-de-Haute-Provence. Its range extends eastwards through Switzerland and into Austria.

The upperside is characterized by very small white marks on the upf and an almost unmarked uph. However, very small individuals of the Large Grizzled Skipper (P. alveus) and the Olive Skipper (P. serratulae) can occur and both have lightly marked upf. A sight of the underside is probably necessary for confident identification of warrenensis. I have only seen relatively few individuals but was fortunate enough to see both surfaces on at least two occasions when the underside matched T&L very closely for warrenensis and there were very good reasons why it was not serratulae and almost equally convincing reasons why it was not alveus.

Another feature, it appears, is that the forewing is rather narrow; this seems to be constant.

There are many more examples on Matt Rowling's excellent web site: www.eurobutterflies.com/species_

pages/warrenensis.htm showing the range of markings.

It flies at very high altitudes, Lafranchis giving the range as 1700-2300, although one location where I have seen it was at 2550m. It tends to emerge rather earlier than other high altitude Pyrgus, so this may explain why 27348 and 41598 looked rather worn on 15 July (albeit in different years).
| | | | |
| --- | --- | --- | --- |
| ref | sex | observations | alt. m |
| 27348 | M | a rather worn male, with white markings perhaps slightly larger than average for warrenensis. The underside is 27329. | 2550 |
| 30804 | M | another example, the size being evident in the field. | 2550 |
| 41598 | M | a rather worn but I think unmistakable male warrenensis, its small size being very apparent in the field. | 2020 |
| 41599 | M | a fresh male from the same location and day as 41598, showing the limited and rather characteristic markings of this species which, together with its small size make it not too difficult to identify in the field. | 2020 |
| 41617 | M | another shot of the same individual as 41599. | 2020 |
| 41608 | M | the underside of 41598, which removes any possible doubt that it could be a small alveus or serratulae. | 2020 |
| 27329 | M | the underside, not a great photograph and showing signs of wear but the markings are quite clear enough to confirm warrenensis. This is the underside of 27348. | 2550 |
27348_male_Hautes-Alpes_15Jul11
30804_male_Hautes-Alpes_7Jul12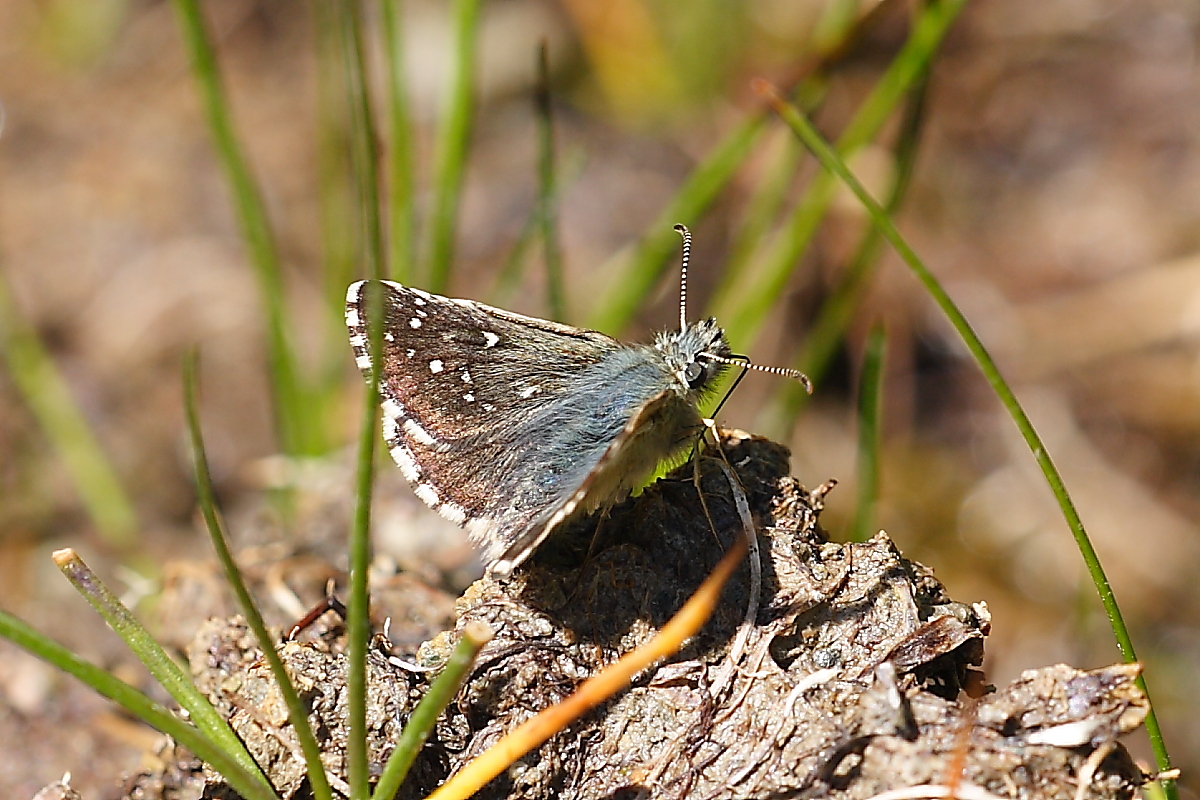 41598_male_Hautes-Alpes_15Jul16
41599_male_Hautes-Alpes_15Jul16
41617_male_Hautes-Alpes_15Jul16
41608_male_Hautes-Alpes_15Jul16
27329_male_Hautes-Alpes_15Jul11