Mallow Skipper (Carcharodus alceae)
2022 photographs highlighted in blue. Click on any photograph to go to an enlarged picture, or simply scroll down the page.
| | | | |
| --- | --- | --- | --- |
| | | | |
| 16185_male_Var_17Jun09 | 16805_male_Alpes-Maritimes_27Jun09 | 5551_male_Var_16May07 | 34432_male_Var_12Apr14 |
| | | | |
| 24730_female_Var_13May11 | 9812_female_Var_19Apr08 | 44656_male_Alpes-Maritimes_19Jul17 | 15554_pair_Var_29May09 |
A small buzzy skipper, very frequently encountered but rarely in more than ones and twos. It has a very appealing deep brown colouring when fresh, but can rapidly develop a rather scruffy appearance.

The specimens I encounter in Var and environs have uph discal marks that are dark and poorly contrasted, so confusion with other Carcharodus species is not an issue. However, it does appear that alceae can have a rather lighter discal mark in some populations, and this seems to be exacerbated with ageing.

It is similar to the Tufted Marbled Skipper (C. flocciferus) (which in fact I believe is more similar to alceae than to the Marbled Skipper (C. lavatherae), despite the name), although flocciferus is larger (this is obvious when you've seen them both) and has clear white marks in the discal area of the uph, and the ground colour is grey when fresh, often a dark slate grey.
| | | | |
| --- | --- | --- | --- |
| ref | sex | observations | alt. m |
| 16185 | M | quite a warm brown colouring. | 140 |
| 16805: | M | very fresh, pristine. | 900 |
| 5551 | M | typically rich brown colouring. | 185 |
| 34432 | M | a typical male. | 20 |
| 24730 | F | a typical female. | 140 |
| 9812 | F | a rather battered female. | 185 |
| 44656 | M | a male underside, clearly showing the rather pale and undefined markings. | 1000 |
| 15554 | PAIR | a mating pair, male above, as can be seen from the abdominal hair tuft. | 185 |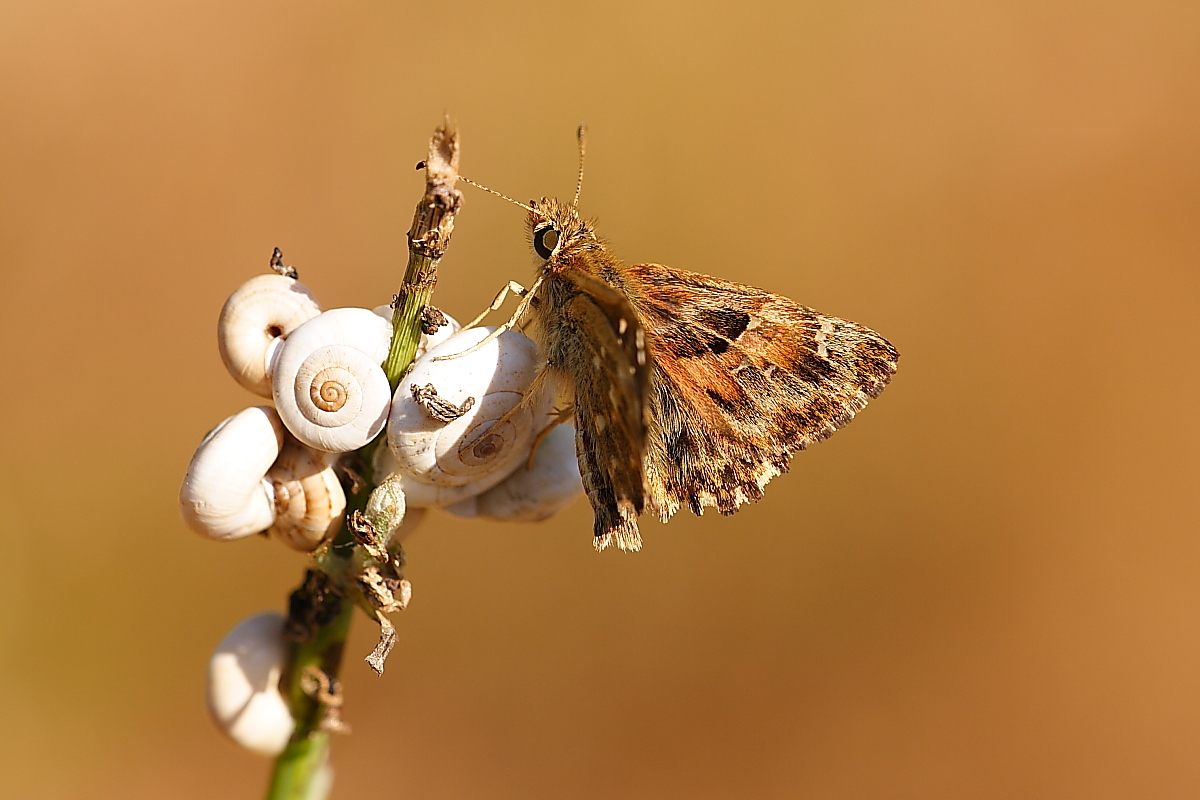 16805_male_Alpes-Maritimes_27Jun09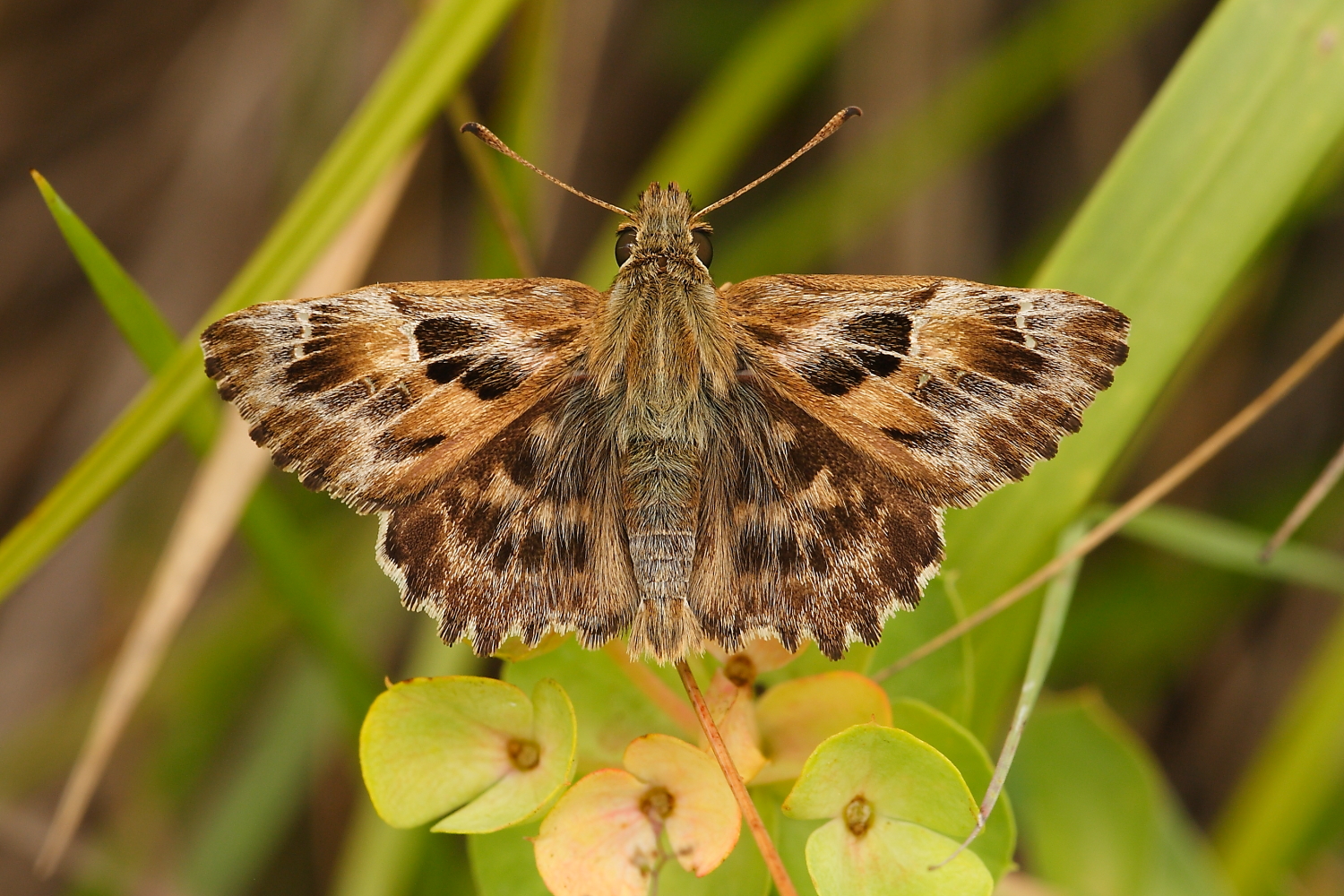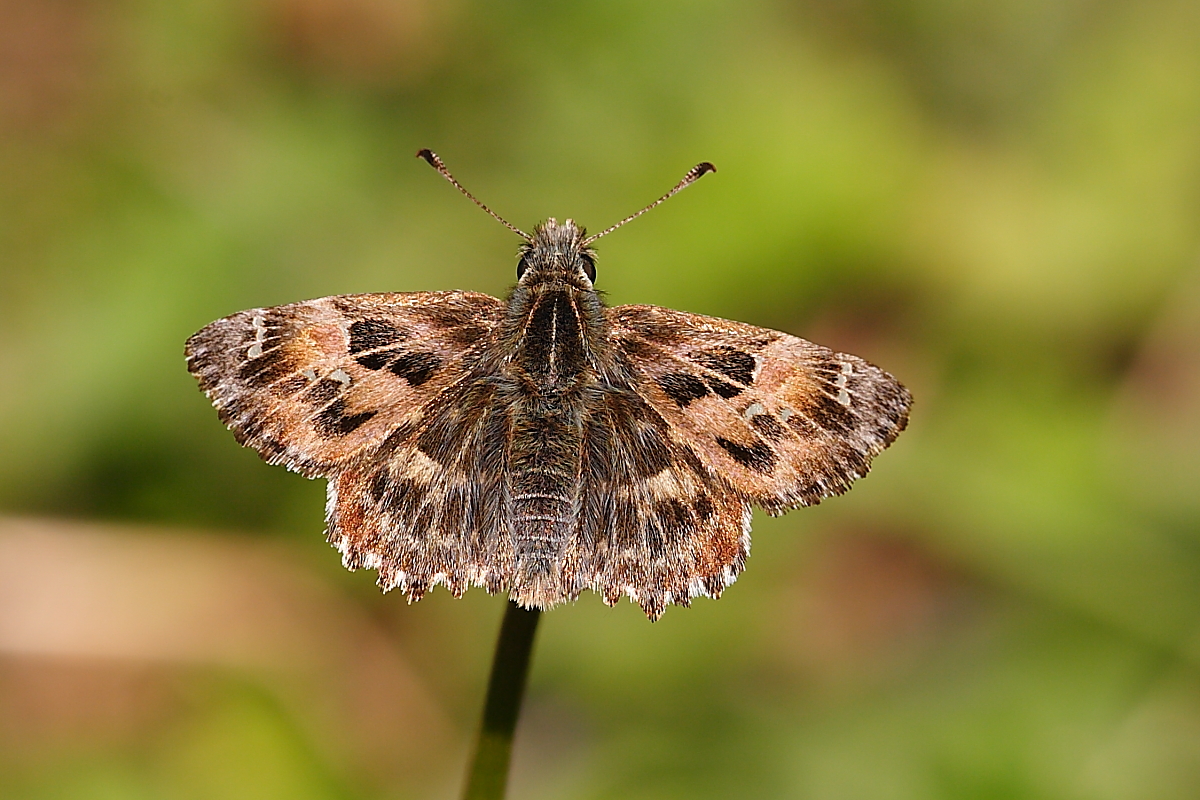 44656_male_Alpes-Maritimes_19Jul17